Cyber attacks have become one of the most potent threats to global businesses in 2021. This is because of the increased level of vulnerability due to remote working culture and the greater level of sophistication in cyber attack strategy used by cyber criminals. An article by ITP.net has revealed that according to a report, 72% of the CISOs in the UAE feel unprepared to deal with a cyber attack.
70% of the surveyed CISOs feel that human error can lead to cyber disasters in their organizations. This risk is furthered by the remote working culture that organizations have been forced to follow due to the pandemic. However, this may not be the only vulnerability that organizations have to deal with in this region.
In the next section, let's look at the cyber threats the Middle East (ME) region, in general, and the UAE, in particular, are facing.
Cyber Threats in the UAE and Other Parts of the Middle East Region
The cyber threats that threaten the stability and growth of businesses in the UAE and other regions of the Middle East come in various forms. An article in The FinTech Times points at DDoS attacks and ransomware as the most prominent threats. This has been backed by a careful observation of the trend of cyber attacks in the past years. While on the other hand, the article mentions VPN attacks as another savage cyber threat.
DDoS Attacks:

The year 2020 saw around

10 million DDoS attacks globally

. This is a major rise from the

1.6 million attacks recorded in the year 2019

.

UAE alone saw a 183% increase in DDoS attacks in 2020

. These attacks have also increased in intensity, as the strongest one observed in the

UAE was measured at 254.3 Gbps

.
Ransomware Attacks:

As ransomware attacks have picked up pace against critical infrastructure globally, the Middle East region has a lot to lose. Taking a cue from the recent ransomware attack on the US Colonial Pipeline, it is important for critical organizations in the Middle East region to secure themselves against this attack vector.

 

VPN Attacks:

VPN (Virtual Private Network) attacks have become more common after the shift to remote working culture as the workforce gets distributed globally.
Apart from this, the aspect of cyber security that needs greater attention is Email Security. As per Dark Reading, 91% of cyber attacks start with an email attack. Furthermore, email threats grew 64% in 2020.

But when we say email security, it covers both inbound and outbound email security. Let's take a look at it:
Inbound email security: Inbound email security consists of various aspects. They range from raising awareness to the use of firewalls and incident response tools.
Security Awareness Tools: Security awareness tools provide a very practical way for organizations in improving the level of security awareness in their organization. They use a mix of simulation, awareness content, and analysis techniques to raise awareness in a holistic manner. 
Firewalls:

Firewalls control the incoming traffic into the organization's network and can be helpful in resisting malicious traffic. Implementing firewalls can be effective in stopping a cyber attack at its onset.
Incident Response Tools: Incident response tools are very helpful in the quick detection and elimination of cyber threats that get into the office environment. A phishing incident response tool removes phishing emails as and when they get reported.
Outbound email security: Imagine a scenario where your potential clients, who you have been trying to get into business with, receive an email. The email has been sent from a domain that is an impersonated version of your organization's official domain. It contains a malicious attachment that looks like a zip file containing a business proposal. However, the zip file contains an executable that will download malware into the user's system. Imagine what this can do to your organization's reputation and your relations with the client. Going further, this has the potential to disrupt your market image and even your relationship with the clients you are presently engaged with. 
A piece by Gulf Business mentioned a report which says that 74% of organizations in the UAE and Saudi Arabia are concerned about brand exploitation. However, another article in Gulf News revealed that 69% of the Forbes 'Top 100 Middle East Companies' have a Domain-based Message Authentication, Reporting & Conformance (DMARC) record in place. Put simply, almost 31% of these organizations are leaving their clientele and partners at risk of email fraud.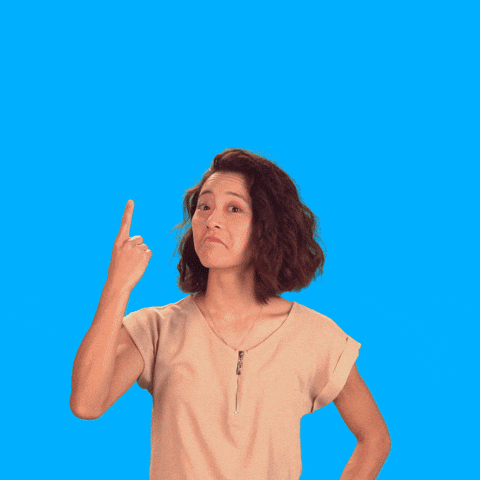 Domain spoofing and email impersonation can be very harmful for a business' overall reputation and reach.
Outbound email security measures prevent domain spoofing and other kinds of cyber attacks that originate from domain impersonation. This can be ensured by using email domain security tools like KDMARC. It allows the user to set up the DMARC record easily and put in place a consistent policy for emails that fail DMARC authentication. 
An organization can easily increase its email deliverability and engagement rate using KDMARC as well. Since only legitimate emails will be landing in their intended recipients' inboxes. This in turn can save an otherwise big loss of reputation and business due to email spoofing that the organization can be subjected to. 
Conclusion
CISOs need to broaden the horizon of the cyber security policy in their organization. This can be done by being proactive about each and every aspect of cyber security, using a well balanced combination of knowledge, employee awareness and technology to overcome the challenges thrown at them by cyber criminals.
Click the button below to secure your email domain against spoofing for FREE with KDMARC!